Tweezers

in Tools

No good Maker is complete without a range of nice tools. We've picked out the best we could find - really top quality, well-made tools that'll last you for years and years.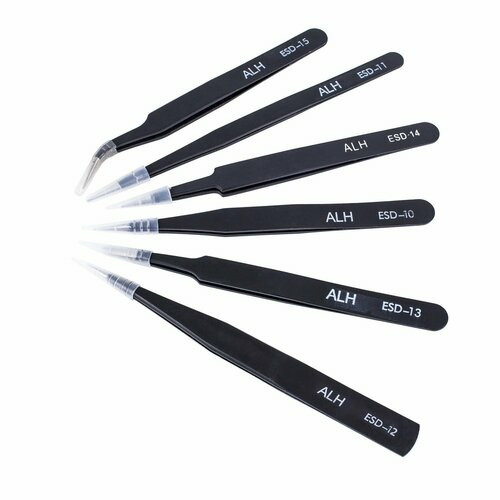 6Pcs ESD Anti-Static Stainless Steel Tweezers Set Maintenance Repair Tool Kit [SU-CN0015]
$
11

11
SpecificationModel: ESD-10,ESD-11,ESD-12,ESD-13,ESD-14,ESD-15Function: Anti-staticScope:   Industry, Electronics, Jewelry-making, Laboratory Work, HobbiesMaterial:Tool SteelLength ESD-10: 125mm/4.9inch ESD-11: 140mm/5.5inch ESD-12: 135mm......