This is where you'll find all sorts of handy bits and bobs for your projects, or just to stock up your kit box. Wires, LEDs, speakers, power supplies, header pins, sensors, integrated circuits, you name it!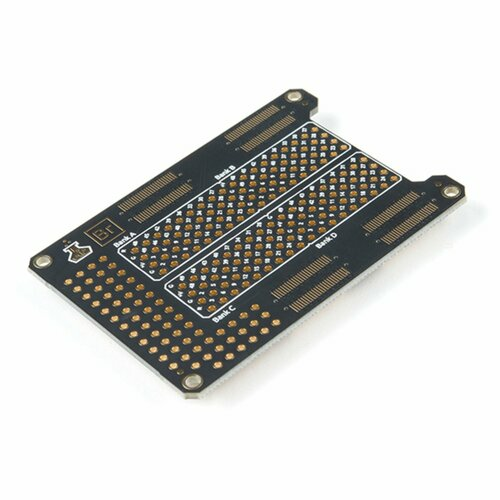 Alchitry Br Prototype Element Board (No Top Connectors) [SF-DEV-15873]
$
24

12
The Alchitry Br Element Board without top connectors is a prototyping periphery for the Au or Cu FPGA Development Boards. The Br breaks out all the signals on the four headers running from your Au or Cu and has a large prototyping area w......