A pocket-sized, codeable computer, with sensors, an LED matrix, buttons, and Bluetooth. Using micro:bit is just plain fun; a great way to get kids enthusiastic about code.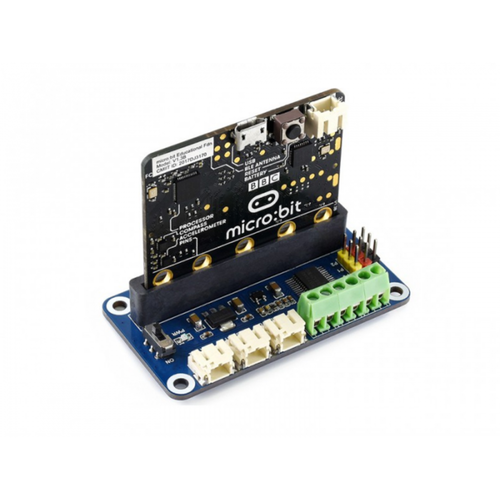 Driver Breakout for micro:bit, drives motors and servos [SS-105990091]
$
27

67
This driver board gives your micro:bit the ability to drive two channel DC motors and three channel servos. It's an ideal choice for you to DIY mobile robots.Features• micro:bit edge connector, directly pluggable• 2x DC motor interfaces,......