Audio

in Kits

Kits are great all-in-one bundles that make perfect gifts, holiday projects, or just as a way to get started with something. Most of our range of kits blend creativity and making with electronics and coding.
Audio-Visual Kit [SF-DEV-11714]
SparkFun
$
97

14
The pcDuino AV Kit includes everything you need to get your pcDuino powered, networked and connected to an HDMI enabled TV or monitor. If you don't happen to have all of these cables laying around, this is the easiest way to get up and r......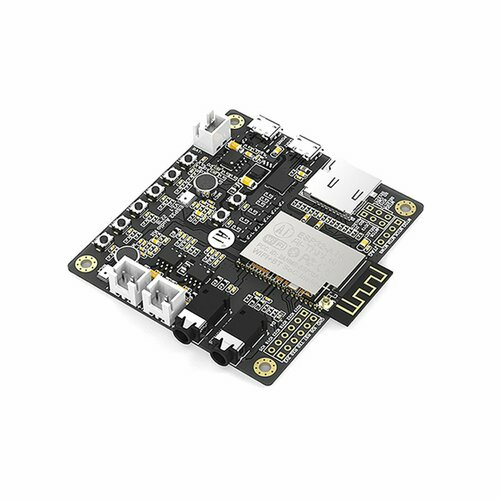 ESP32-A1S Wi-Fi+BT Audio Development Kit [EC-DTE01016K]
$
49

80
The core part of the ESP32 Audio Kit is ESP32- A1S module, it can work as a minimum independent system. Most audio interfaces are distributed on both sides of the development board for easy access, include 3.5mm headphone jack, 3.5mm lin......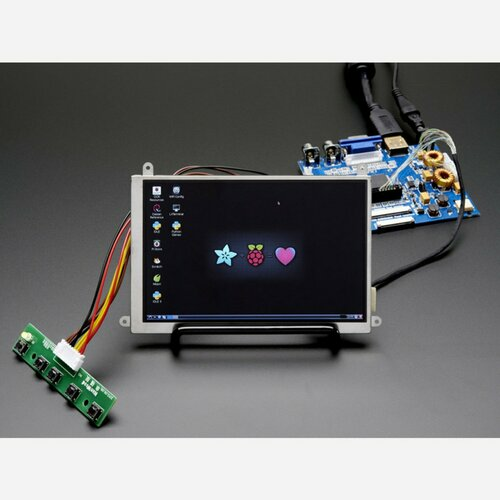 5.6 Display Audio 1280x800 (720p) Kit - HDMI/VGA/NTSC/PAL [AF-1695]
$
659

78
Make a lovely audio/video setup with a 5.6" 720p screen with HDMI stereo speaker support. For video, we have a super-sharp 5.6" TFT display with incredibly high resolution - it has 270 PPI! We tried to get the smallest & highest resolu......