A pocket-sized, codeable computer, with sensors, an LED matrix, buttons, and Bluetooth. Using micro:bit is just plain fun; a great way to get kids enthusiastic about code.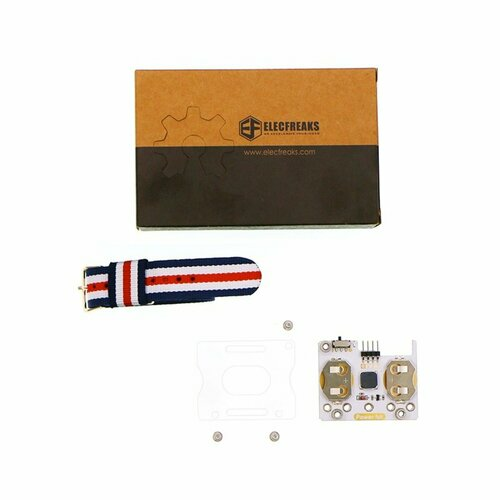 Power:bit watch Lite kit for micro:bit (without micro:bit Board) [EF-EF08196]
$
10

89
Power:bit button cell board is a micro expansion board in the smallest size equipped with a buzzer. It can not only supply power to the board but is also equipped with P1, P2,GND and 3V ports by the row needles, which can be used with ou......